HOKIPO Re-Branding and Positioning
Team
Rishi, Sanskar, Surbhit
Brand Story
In the heart of a bustling city in India, where dreams and aspirations intertwine, a brand was born – HOKIPO. It is a brand inspired by the essence of a "home", dedicated to enhancing the way people live, and it proudly embraces its Hinglish tagline: "Har Ghar ka Humsafar," signifying its role as a trusted companion to every home.
HOKIPO's journey began with a simple yet profound vision: to provide exceptional home furnishing, home utility and kitchen products that not only enhance the functionality of households but also bring beauty and comfort into people's lives. HOKIPO understands that a home is more than just a place; it's a sanctuary, a reflection of one's personality, and a constant partner in life's journey.
As HOKIPO continues to evolve, it remains committed to its mission of being a trusted companion to every home. It dreams of a world where every home feels complete, where families feel supported and inspired, and where HOKIPO continues to be an essential part of these heartwarming "Humsafar" stories.
Warm, welcoming, creative & playful.
Color Introduction
Color is the most universal expression of our personality, creating brand recognition across every communication. We've brought in Cyber Grape and Razzmatazz and added colors that work well together. The striking color palette we've created for HOKIPO promotes our brand as a warm, welcoming entity. If all other elements were missing, we would still be known by our colors.
Even our simplest
communications
become more
expressive with the
confident use of color.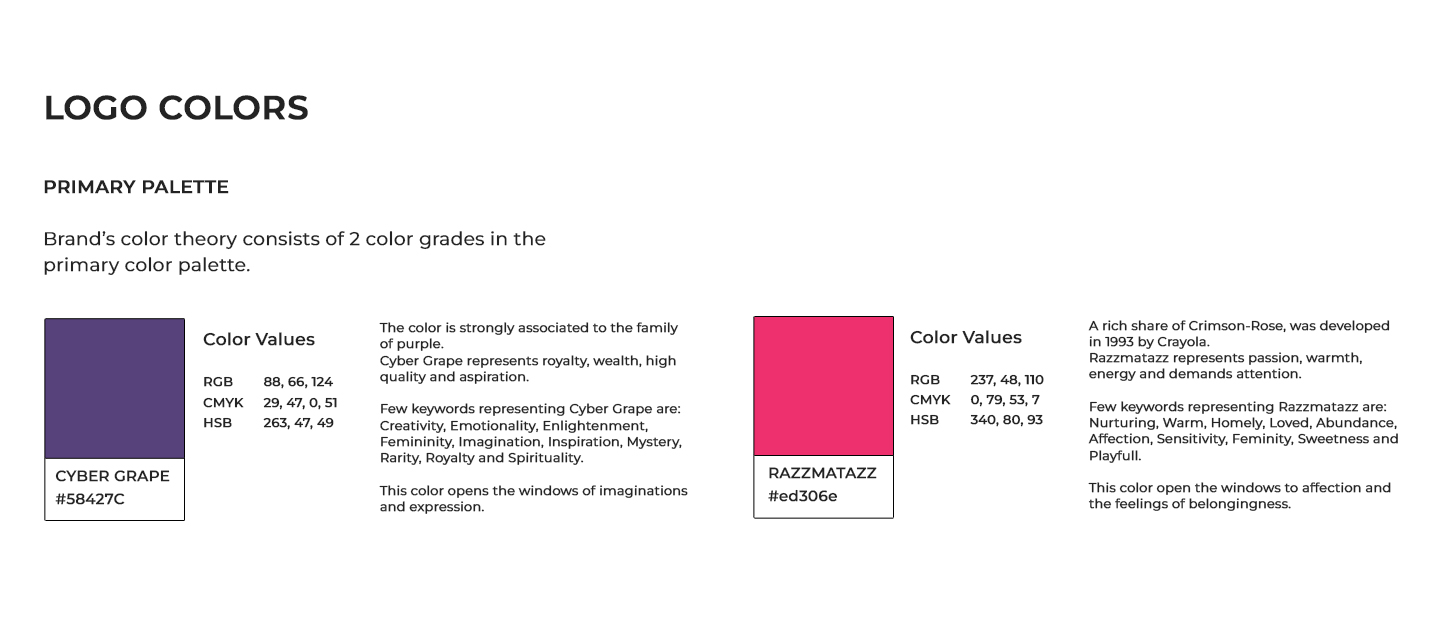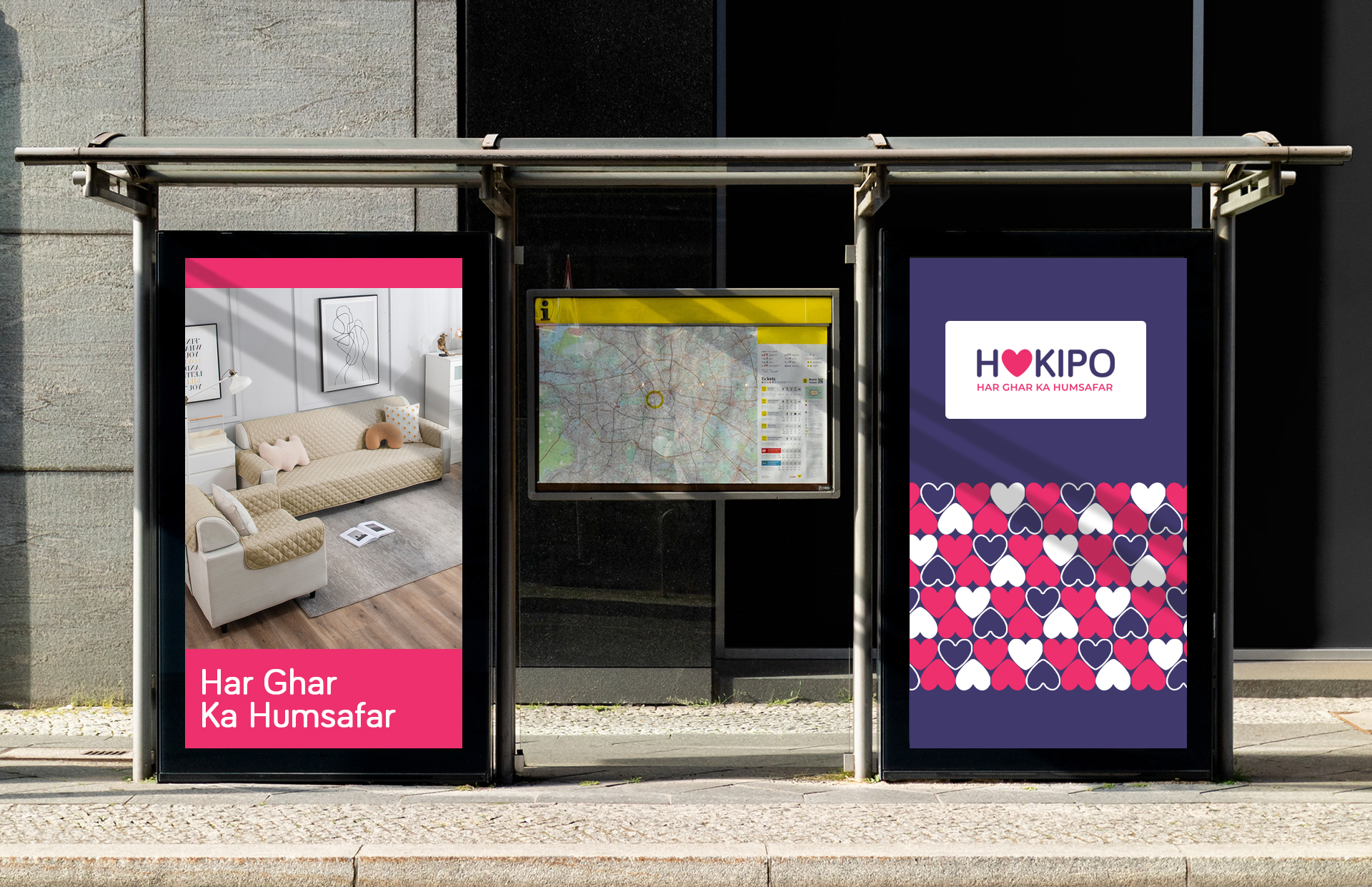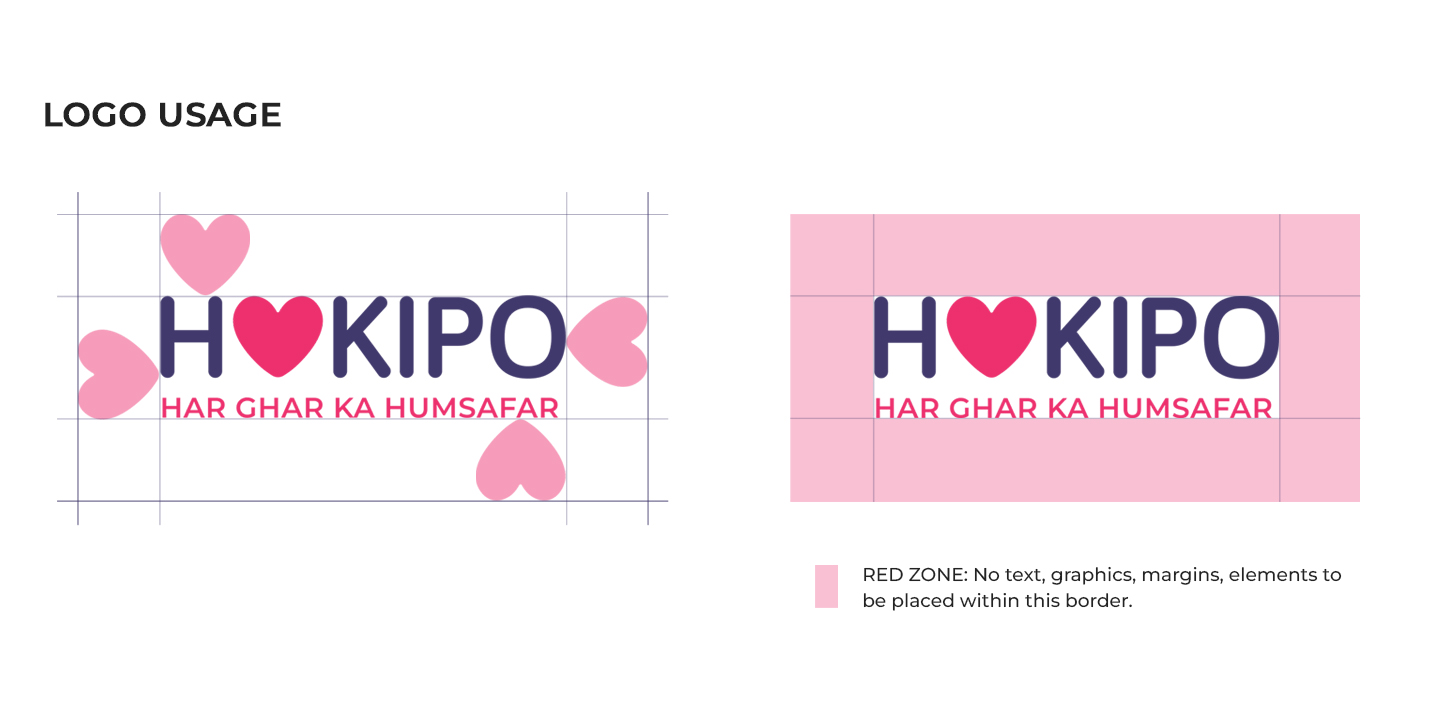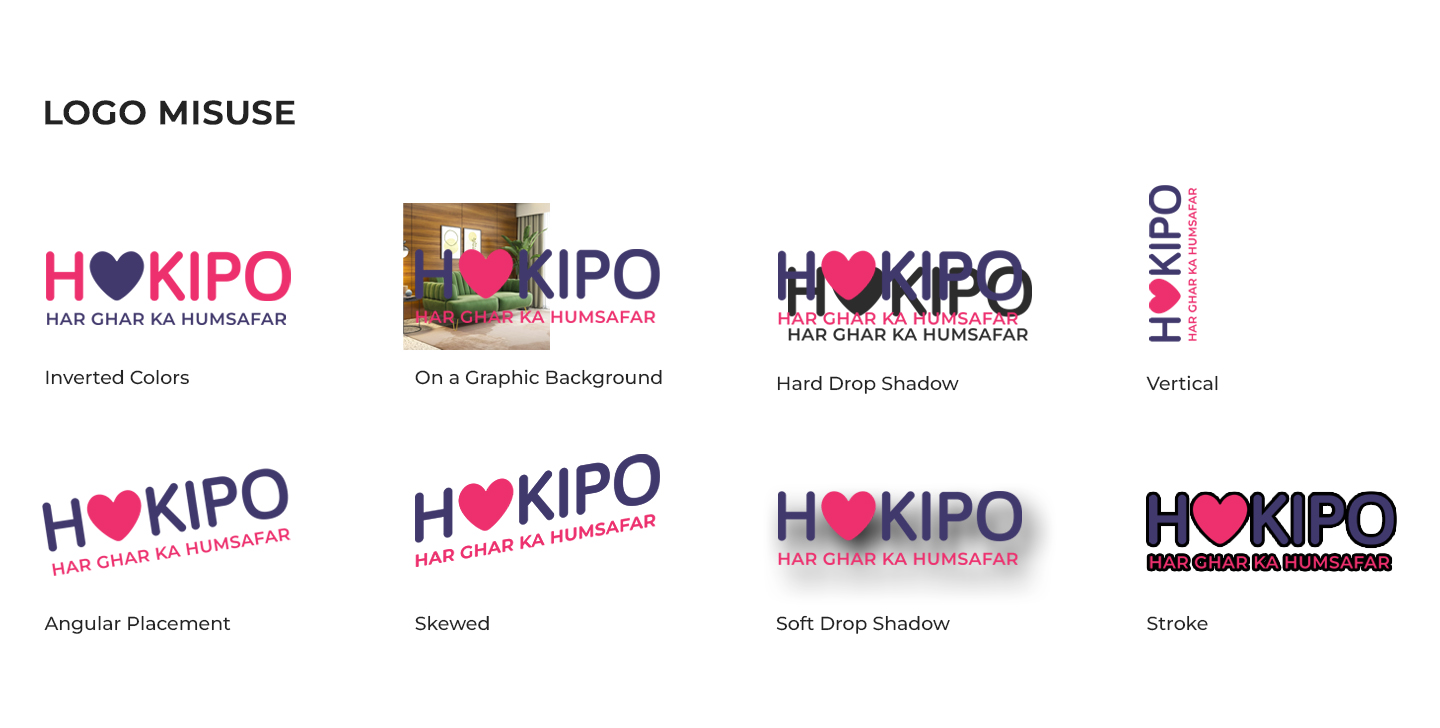 Photography & Imagery
We capture moments
that show our brand at its best.
This gallery of images has been created to jump off the pages with depth, details, vibrant colors and interesting perspectives. What makes them that way? Our personality. The images we use in marketing and on our collateral bring our brand personality to life in a powerful way.